THANKS! EMBRACES SEA SHANTIES WITH RELEASE OF LEAVE ER JOHNNY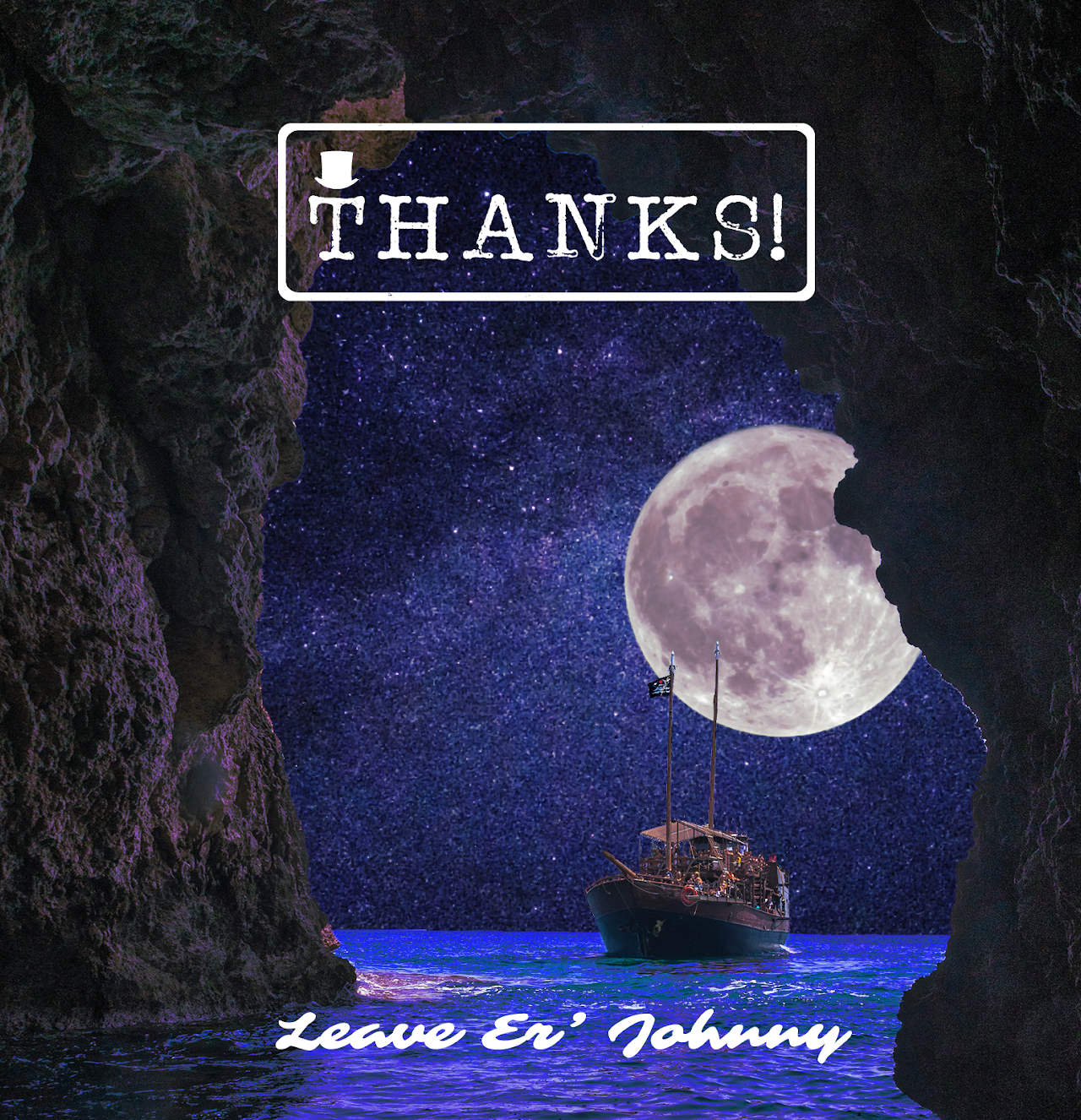 Continuing the trend of popularizing sea shanties in a pandemic world, the band Thanks! is set to release "Leave Er Johnny" on Wednesday, May 12th. Putting a rock spin on a timeless genre, Thanks! features drum and saxophone solos with boisterous harmonies that build energy and make that long trip across the Atlantic seem like an endless dance party.
The band began playing "Leave Er Johnny" live back in 2019 to the delight of audiences. After "The Wellerman" craze in 2020, the guys decided they wanted to share their modern take on their favorite sea shanty with a studio production of the song. Some may remember the tune from the popular video game Assassin's Creed: Black Flag. Originally brought to the band by drummer Ben Martin, the shanty begins with a rocking drum solo, giving the song a full head of steam from start to finish. The song is joyful, exuberant and a celebration of an enduring genre that has taken the internet by storm.
This marks the first release from Thanks! since the release of their debut self-titled EP back in July of 2019. The song was recorded and mixed at White Lake Music and Post in Colonie, NY.
"Leave Er Johnny" will be released on all streaming platforms on Wednesday, May 12th and will be accompanied by a music video. The video will be released on the band's YouTube and Facebook.
The suits. The suave. The sax. Thanks! Is a six-piece rock band from Saratoga Springs, NY. Led by Andrew Grella, Andrew DeWolf and Ben Martin, the band features saxophone, horns, bass and drums. The rock outfit has played all across New York State and is coming to a venue near you.
E-mail them for more information at [email protected].